Available Young Prospects
Continuing the Chilbrook Bloodline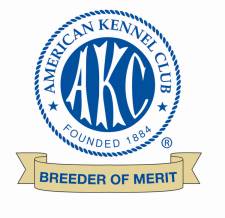 The Chilbrook bloodlines are renowned for producing versatile, intelligent, highly trainable dogs with excellent health and longevity. Chilbrook dogs have excelled as working service dogs, detector dogs, in the field, and in performance events. Established in 1969, the bloodline continues today with the same high standards of excellence. Young puppies and older dogs are available on a limited basis. All of these dogs are well socialized and have basic manners.
Also, we are able to make referrals when litters are available from our studs bred to other females. Please email Debby for details and availability.
Thank you for your consideration of a Chilbrook puppy!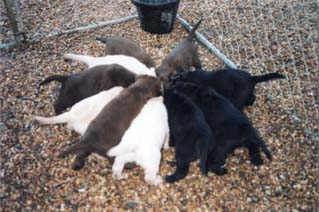 We offer the three colors of purebred Labradors: Black, Yellow, and Chocolate. Dilute colors do not exist in purebred Labradors.
Planned Litters
There will be several breedings done this winter which will give us puppies available by spring of 2021. All colors are anticipated. The following are the planned breedings and anticipated colors. Please do not write to me about the litters before they are born. Sign up for the puppy newsletter and watch for the litter birth announcement for the litter you are interested in. I will not be accepting pre deposits on the puppies. Deposits are only accepted after the pups are born and I know what I have in regards to color and sex.
Young Prospects for Sale
Click a picture to view full-size image in a new tab or window.
Click "Pedigree" for that dog's pedigree in PDF format in a new tab or window.
| | | | |
| --- | --- | --- | --- |
| Dogs Available | Color/Sex/DOB | BIO | Pedigree |
| No older dogs are currently available. | | | |
Sign up here…
…To stay informed about our upcoming litters and all the happenings at Chilbrook.
If you'd like to receive updates about upcoming litters and available dogs and puppies, please join our mailing list.
As a thank-you gift, we'll give you a free e-book, "Breeder's Tips" by Debby Kay. It's full of helpful information for owners of dogs of any age.
IMPORTANT: To complete your sign-up, watch for an email from Debby@Chilbrook.com, "Confirm your subscription." When it arrives, click on the link in the message. (You can unsubscribe at any time!)
To download the e-book, you must first complete your subscription to this email list. Once you confirm your subscription, you'll immediately be taken to a web page to download the free e-book.
If you don't see the message after an hour or so, check your junk mail folder or settings.