Available Young Prospects
Continuing the Chilbrook Bloodline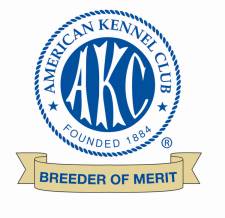 The Chilbrook bloodlines are renowned for producing versatile, intelligent, highly trainable dogs with excellent health and longevity. Chilbrook dogs have excelled as working service dogs, detector dogs, in the field, and in performance events. Established in 1969, the bloodline continues today with the same high standards of excellence. Young puppies and older dogs are available on a limited basis. All of these dogs are well socialized and have basic manners.
Also, we are able to make referrals when litters are available from our studs bred to other females. Please email Debby for details and availability.
Thank you for your consideration of a Chilbrook puppy!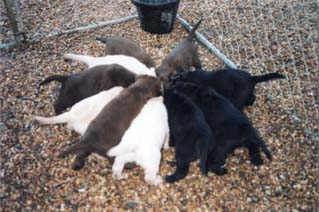 We offer the three colors of purebred Labradors: Black, Yellow, and Chocolate. Dilute colors do not exist in purebred Labradors.
Young Prospects for Sale
Click a picture to view full-size image in a new tab or window.
Click "Pedigree" for that dog's pedigree in PDF format in a new tab or window.
Dogs Available
Color/Sex/DOB
BIO
Pedigree

Chappy

YM 6/7/2017
Suitable for SD breeding program or as a SD, Chappy is always happy, very stable temperament, easy going and perfect for a child.

Chance x Zipper


Fresca

YF 1/9/2018
She is one of the sweetest Soul daughters I have seen, quiet, calm, cuddly and a perfect child's dog. Suggest she be considered for autism, therapy or ESA work.
Soul x Fiona


Patty

CF 5/25/2017
She is a strongly built girl and very devoted to her people, playful but not too much so that she could also be handled by a child. Potentially could be used in several different areas of SD work.
Ranger x Candy


Maya

BF 11/25/2017
Great work ethic and eager to please, this young girl has had initial diabetes scent work and shows promise at that or could also be used for other medical alert work. Loves to retrieve, too.
Ranger x Molly


Hanna

SOLD

BF 1/9/2018

A high energy girl with a great work ethic, too much for SD work for anyone with disabilities but could be good pairing for SAR, drug, or explosives detection work, HRD or similar. With her pedigree she would be excellent addition to a breeding program as well.
Soul x Hope


Jake

BM 3/20/2018
A top-notch pedigree behind this fellow makes him a wonderful candidate for detection job of any type. His dam is an explosive's detection K9 and his sire is a Field Champion, so he is high drive and confident with a great nose. Also good for competitive sports like agility or hunt tests.
Cookie x Joe


Bonnie

YF 8/26/2017
A super sweet, gentle young girl she would be an exceptional institutional dog, therapy dog, ESA, or similar type of service dog. She loves people and has the happiest of smiles which she loves to share with people. 45 pounds and should not be much larger.
Chance x Rosie


Jill

SOLD

BF 3/20/2018

She has the makings of a top-notch competition dog or working detector dog. Focus, quick learner, always ready, she has the drive and stamina to make a first-class working partner. Fearless, fast, and agile, Jill should not be a large female at full growth.
Cookie x Joe