SHR Chilbrook Copper Chief RA SCN BCAT
CGC TKP JH WC CC
"Sully"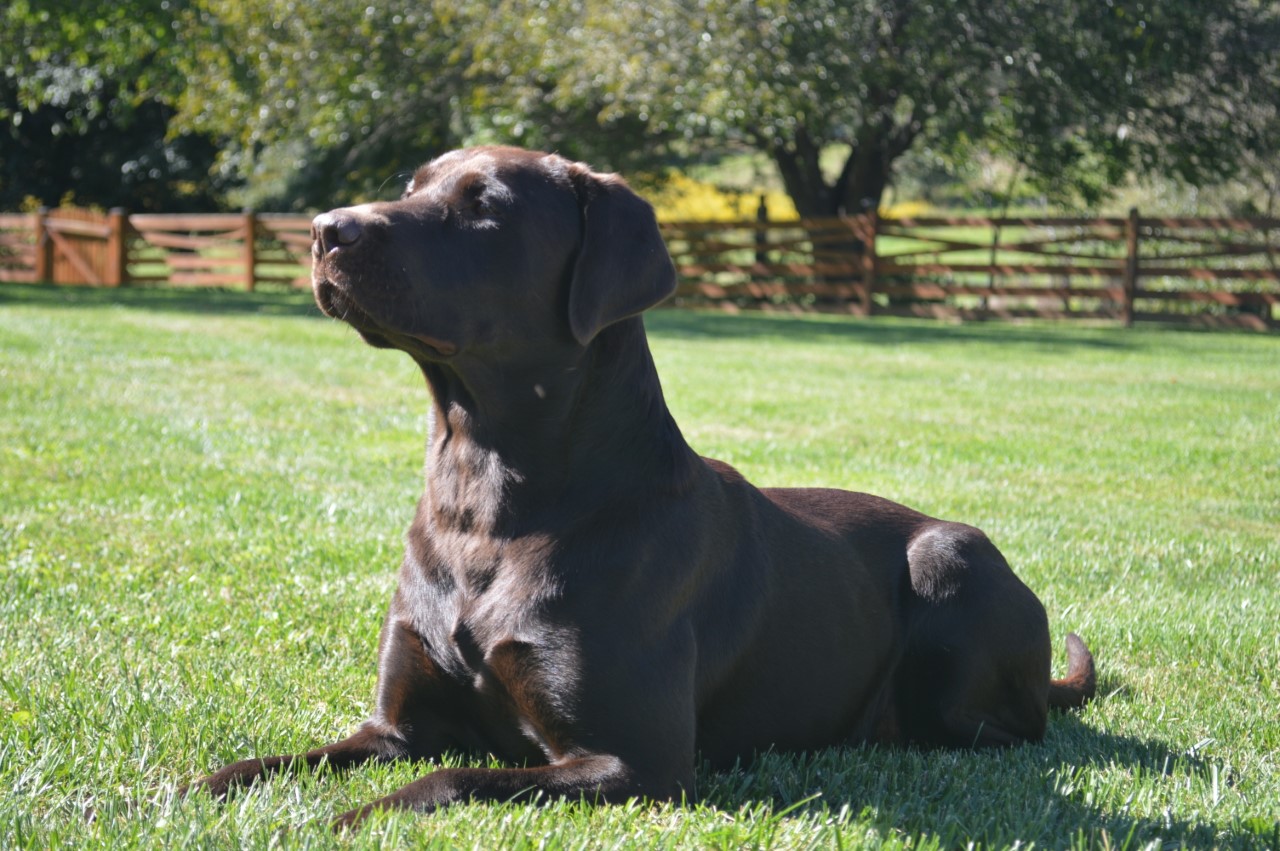 SULLYis a the cumulation of my 50-year quest for the ideal stud in my breeding program. His pedigree is from proven producers of top performance dogs with sound bodies, clean easy movement, superior work ethic and some of the nicest temperaments.  The trainability from his pedigrees shows in Sully's ability to switch from one venue to another and excel at them all. His intelligence in understanding what is being asked and his focus at carrying out his tasks are exactly what everyone wants in their working companion. Sully sports the darkest shade of chocolate short of being black possible and throws this on his pups as well. He is properly proportioned and as a result his musculature is exemplary of a fit and proper Labrador. Contact us if you are interested in using this talented handsome fellow in your program.
Registrations and clearances:
AKC: SS25869803
UKC: R312-026
CHIC: Pending
DNA: V10049697
DOB: 2/26/2021
OFA Hips: final pending
OFA Elbows: final pending
OFA Eyes: LR-EYE26485/19M-VPI
CMS: LR-CMS
CNM: LR-CNM
D LOCUS: LR-DL
EIC: LR-EIC
GR2 PRA: LR-GR
HNP: LR-HNP
MCD: LR-MCD
PRA: LR-PRA
RD/OSD: LR-RDY
SD2: LR-SD
OFA numbers applied for.